Lt. Eugene Lee Lasco


July 6, 1963 - February 21, 2021

Lt. Eugene Lee Lasco was killed in the line of duty at The Indiana State Prison on Feb 21, 2021 in Michigan City at the age of 57.

Lt. Lasco was born on July 6, 1963 in Decatur, IL to Paul and Hester Lasco (nee ORiley). He graduated from Heritage Christian Academy in New Buffalo, MI in 1981 and from Nashville Auto-Diesel College in 1983. Lt. Lasco began his career with the Indiana State Prison in 2009. During his career, Lt. Lasco was a locksmith and was a former member of the emergency squad. He served on the Technical Response Team for Safety Hazmat, and received multiple accolades for his service to the DOC.

Lt. Lasco was an accomplished marksman and an avid hunter. He was a gregarious individual who loved music, and was an active supporter of the Special Olympics, taking the Polar Plunge to raise money and awareness.

Lt. Lasco is survived by his wife Cynthia (nee Howard); two children: Eugene Lee Lasco, II, of Michigan City, IN; and Cassandra Bell of Portland, Maine; three step-children Robert Chambers (Krystal), Joel Chambers and Rebecca Chambers and 9 grandchildren; two brothers, Paul Lasco of Dayton, TX, and Mitchell Lasco of Reno, NV; step-brothers Wallace K. Walker of Ecuador, Mikell Walker of Lafayette, IN, and Patrick Walker of Colorado Springs, CO; step-sisters: Patricia Mcewan of Arkansas, and Diana (George) Saba of the Virgin Islands. He is preceded in death by his parents, his step-father Kenneth Walker, one brother, Kevin Lasco; one daughter, Aimee Lasco; step-brothers Kenneth A and John Walker, and step-sister Sarah Kay Cotrel.

Visitation will be 1:00-7:00 PM on Saturday Feb 27, 2021, and the funeral, with full honors, will be on Sunday Feb 28, at 2:00 PM at the Orak Shrine, 3848 N frontage Road Michigan City, Indiana. 46360. A short ceremony to remove his body and transport to Decatur Illinois (Graceland Cemetery) will start around 8:00 AM on Monday 3/1. Then a full uninterrupted police escort will ensue to the burial location at which time there will be a small ceremony and flag presentation.

All are welcome to attend and celebrate Lt. Lasco's life. The family would like to thank his fellow officers at The Indiana Department of Corrections for their support and dedication, as well as the FOP, and all the Agencies that have assisted in honoring our Beloved Gene.

Donations may be made to the family in lieu of flowers, through the Indiana Fraternal Oder of Police Foundation, 1427 E Washington, St., Indianapolis, IN 46201. Please include in the Memo line, FOB Lt. Eugene Lasco.

Root Funeral Home, 312 E 7th Street, Michigan City, Indiana 46360 has been entrusted with the arrangements.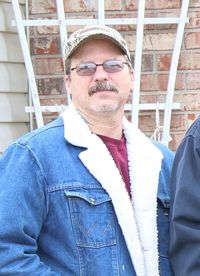 Visitation Period:


Saturday: 1:00 - 7:00 pm; Sunday Sercices at 2:00 pm



Type of Services:


Celebration of Life Services



Burial Location:


Graceland Cemetery in Decatur, Illinois